Locally Owned. Globally Connected. Dependably Yours.
---
Global Solutions manages your travel program with local insight and consistent, dependable service.
A Global Network With a Personalized Approach
---
Our local travel management experts understand your market and deliver friendly, responsive service.
Travel Management Has Never Been This Flexible.
---
We use creativity and data insights to tailor the perfect solution for your unique travel requirements.
Our services
Global Intelligence
We provide travel data from all markets, consolidated globally, to enable data-driven decision-making.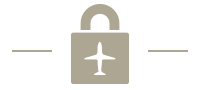 Duty of care
Through policy enforcement, advice, alerts and monitoring, we help you ensure safer, more secure travel for your employees.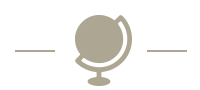 Integrated Global network
Our offices are linked by a strong global network to offer you a wide range of market appropriate products and services.
Network
3,800 team members are at your service in more than 90 countries worldwide.
Our clients
Organizations worldwide rely on us to understand their challenges and create tailored solutions.
---
"Our local offices like dealing with local people, but we needed consistency in program implementation. Global Solutions gave us the best of both worlds."